$5,XL,/heartsomely2922149.html,www.healthfoodlove.com,Rustic,(X4),Buttons,Craft Supplies Tools\ , Closures Fasteners\ , Buttons,Beech XL Rustic latest Beech X4 Buttons XL Rustic latest Beech X4 Buttons $5 XL Rustic Beech Buttons (X4) Craft Supplies Tools\ Closures Fasteners\ Buttons $5,XL,/heartsomely2922149.html,www.healthfoodlove.com,Rustic,(X4),Buttons,Craft Supplies Tools\ , Closures Fasteners\ , Buttons,Beech $5 XL Rustic Beech Buttons (X4) Craft Supplies Tools\ Closures Fasteners\ Buttons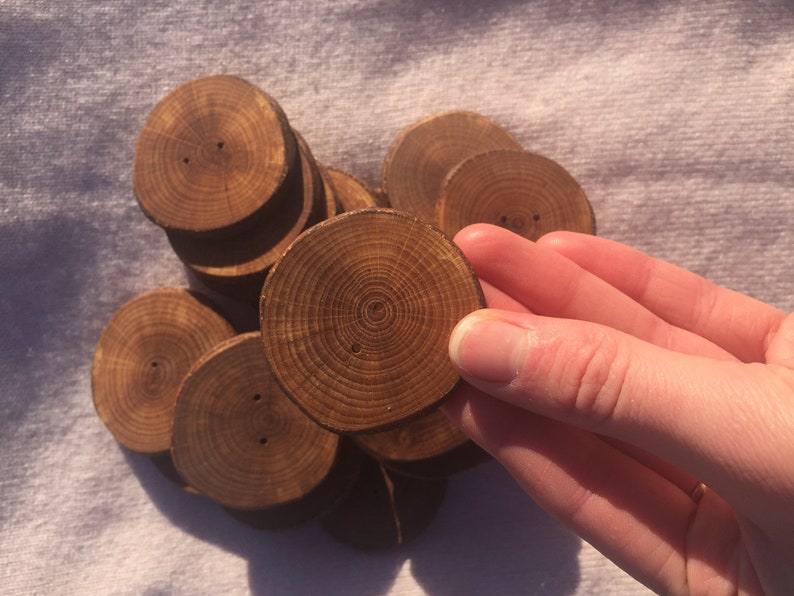 XL Rustic Beech Buttons (X4)
$5
XL Rustic Beech Buttons (X4)
XL Handmade Beech Buttons • 30mm+ • Price per 4 •

After many requests for larger buttons we are happy to add an extra-large Beech button size to our stock! Please see our store for smaller Beech buttons and a variety of other materials.

Made by Trevor, an experienced carpenter with over 30 years experience, from our home in Somerset. Made from Beech, a popular and widely used timber with a durable wood and a beautifully defined grain which is perfect for buttons. These unique chunky buttons can be used to finish a wide variety of crafting, sewing and knitting products. The thread holes, the being approx. 1mm wide can take a standard embroidery thread.

The buttons measure approximately 45mm across - sizes do vary slightly but we will match sizes for each order. Stock numbers are highly limited, please order all you will need for your project together.

Each button is cut and sized individually by hand, a far cry from machine made, mass-produced buttons. All of our materials are sourced from small batches of sustainably felled or naturally fallen timber and minimising our carbon footprint is a priority from start to finish. Minimal plastic is used at all stages of the process.

Please feel free to get in touch with any questions or requests, happy crafting!

Free 2nd class delivery to the UK - price is per 4 buttons - custom and bulk orders welcome -

Nous parlons anglais et français, contactez-nous si vous voulez plus d#39;informations.
|||
XL Rustic Beech Buttons (X4)